Franklin Car Services
The H.H. Franklin Club provides listings as a service to its members and others.
The H. H. Franklin Club publishes the information listed below solely as a convenience to its members. No endorsement is made by the Club or Region, no claim or warranty is made as to the accuracy of any of this information. No responsibility is assumed for any transactions resulting from this information.
---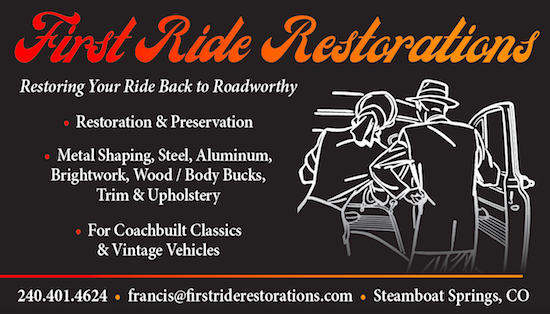 --
Francis E. Abate
Email:francis@firstriderestorations.com
---
CARBURETOR RESTORATION
CLASSIC AND ANTIQUE
Randy Fusco Sales
145 Linda Drive
New Castle, PA 16101

E-mail: fuel-n-fire@comcast.net
724-971-0375
---
Franklin Cooling Fan and Clutch Disc Rebuilding Service.
Series 9 Driveshaft Flexible U-joint Discs Sets.
I make and install flexible discs for the cooling fan and clutch disc hubs. The discs are made from new, reinforced synthetic rubber that is machined to the original sizes. This material is more oil and water resistant, and stronger than the original natural rubber and cotton canvas discs were. The new discs are then installed with the same type heavy-duty rivets that Franklin originally used.
As part of the clutch disc service, I can rivet on new, non-asbestos friction facings for all 1922 to 34 clutch discs. I also sell sets of new facings for the Series 9B that use two free-floating facings. However, I do not rebuild the earlier type metal disc clutches.
Prices
Cooling Fan hub Rebuilding, 1925 to 1934 all Series 11A to 19.
Cooling fan two new flexible discs riveted on your cooling fan, $140.00, plus shipping and insurance.
Clutch Disc Rebuilding, Series 9B to 19.
Series 10 to 19 new friction facings installed is $60.00, plus shipping and insurance. Series 9B free-floating facings, set of two facings is $40.00, plus S and I. Series 10 to 130, new hub discs and facings riveted on is $160.00, plus shipping and insurance. New, Driveshaft Flexible U-joint Disc sets.
Series 9 flexible driveshaft discs
For Series 9, a set of four discs ready to be installed is $100.00, plus shipping and insurance. Inquire for all other flexible coupling applications.
Reinforced Rubber Body/Chassis Mounting Cushions. Cut to size, with bolt holes and ready to be installed. Inquire with dimensions and quantity for quote.
Contact:
Paul Fitzpatrick
Wood Restoration Co.
P.O. Box 210
7 South Main St.
Sherburne, NY 13460-0210
607-674-9432
airiscool@frontiernet.net
---
Engine Restoration Services - Odyssey Restorations, Inc.
1903 - 1934 Franklin Four to Twelve cylinder restoration. 25 years of proven performance and reliability and many tens of thousands of touring miles worldwide. Cylinder/piston/valve work, bronze-backed main bearing or steel-backed rod bearing conversions, custom applications & parts machining.
Partial to complete engines or complete cars.
Tom Rasmussen
Odyssey Restorations, Inc.
8080 Central Ave NE
Spring Lake Park, MN 55432
763-786-1518
Email odyrestorations@aol.com
Web www.odysseyrestorations.com
---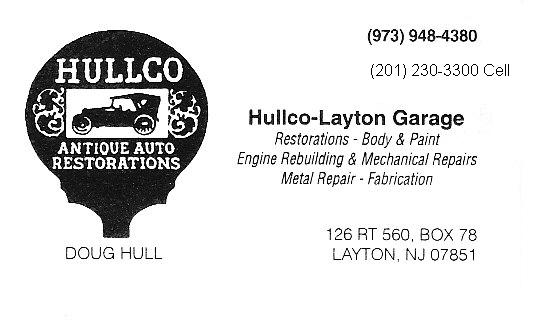 Additional services:
Repair and rebuild Oakes locks
Parts for 1929 Franklins and some 1930 and 1931 models
Doug is a Franklin Club member and has repaired/restored many Franklins and other old cars. 2010
---
Antique motor rebuilding
Reeve Enterprises
Mike and Patrick Reeve
4748 Syracuse Rd.
Cazenovia, N.Y. 13035
315-655-8812
---
Wood graining
Custom Graining
5321 Erron Hill Rd.
Locke, N.Y. 13092
315-729-5060
info@customgraining.com