Welcome to The H. H. Franklin Club, Inc.
​A Message to our Franklin Family and all Franklin Enthusiasts from the President:
This is Bob Cornman and it is my honor and pleasure to serve as president of the HH Franklin club for the next two years. I have served as club Vice President under the capable leadership of Bill Woodcock and have hopefully learned the responsibilities of the president while helping Bill for the past two years. 2020 has been a very difficult year for all of us as we have learned how to cope with the many restrictions that have been placed on us in order to avoid the dreaded virus. Virtually all of our club events were cancelled in 2020 including our beloved Treks. Although we were not able to meet in person, we were able to stay in contact through our club publications and our website. In 2020 we were able to successfully relaunch the Franklin Service Station with an issue mailed to the membership in September. A second issue should be in our mailboxes by mid January. Three great issues of the award winning Air Cooled News were published in 2020. It is through the hard work of many of our Franklin Club volunteers that we are able to accomplish what we have been able to do.

It is my sincere hope that 2021 will provide us with more opportunities to enjoy our traditional Franklin activities. However, until we are able to get this dreaded virus under control, it is important that we continue to wear masks and practice social distancing.

Best wishes for a happy and healthy New Year.
Bob Cornman
The H. H. Franklin Club, Inc. is a non-profit membership organization devoted to the preservation and exploration of the H. H. Franklin Manufacturing Company history and its effects on the history of the automobile.
The H.H. Franklin Manufacturing Company of Syracuse, NY built America's most successful air-cooled automobile, with its first innovative air-cooled motorcar in 1902 and continued production until 1934. Of the 150,000 Franklins built between 1902 and 1934, it's estimated that about 3,700 have survived.
Become a Member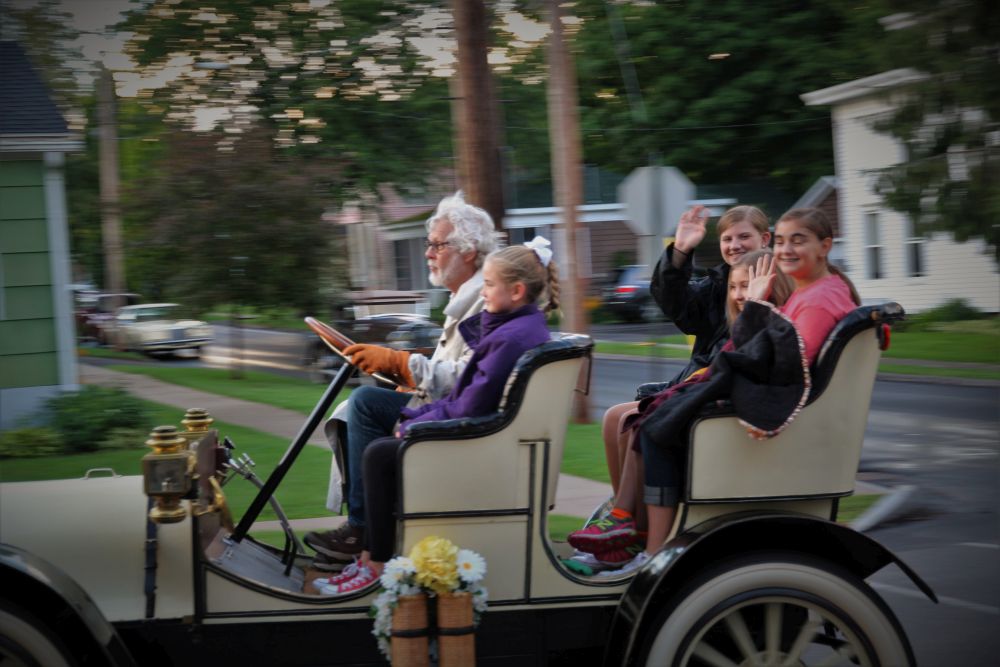 Join TODAY and enjoy the many benefits of belonging to our club. Tour with other Franklins at the Trek, the Westrek, the two Midwest Regional meets each year, and other club sponsored meets. The H.H. Franklin Club offers a variety of resources to repair, restore, and/or maintain your Franklin. Enjoy the comraderie of our members who all appreciate the Franklin marque and will share that enthusiasm with you. As a 501(c)3 educational club the H.H. Franklin club has a variety of technical and historical resources available for club members and the public. Club members receive the award winning club magazine 'The Air Cooled News' three times a year, the club newsletter 'The Franklin Service Station' four times a year, and the Franklin Registry of all members and Franklin cars around the world. As a member you will also receive access to our Members Only section on the web which includes:
So join us and help preserve the heritage of these fine cars and the historic air-cooled technology pioneered by the H.H. Franklin Company.
What's New on the Web and News
Do you have news or information (or corrections) for your Franklin Club website?
Click here to send mail to the webmaster at "Webmaster@Franklincar.org"
---
ERRATTA
We have come to learn that the membership renewal form in the latest ACN has the wrong mailing address. The correct address is:
Robert and Darla Metro
5326 Bliss Road
Ballston Spa, NY 12020
Alternatively you can renew using the printable or on-line forms on the 'Join' page.
What's New on January 20?

FOR SALE: 1923 Franklin 2-Door Brougham Sports Coupe.
Go to For Sale page, or click here for more information.


Updated on January 19.
We sadly note that Cliff Stranburg passed away Saturday, January 16, after a courageous battle with cancer. Go to the News page, or click here for more information.
Updated on January 12.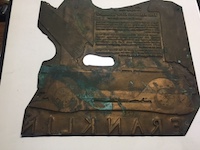 FOR SALE: Seven Franklin ad printing plates.
Go to For Sale/Parts page, or click here for more information.


Updated on January 1.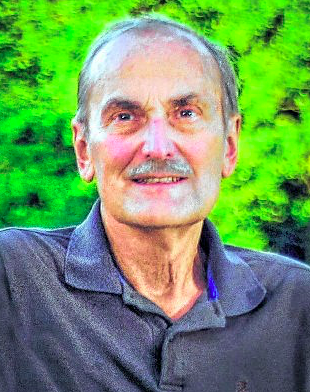 We sadly note the passing of Bob Barrett. Here's a video that was made about Bob for a rural TV show which was filmed the week before he died, and aired right after.




Updated on December 5.
Help a member looking for Series 10/11 heater and exhaust manifold. Click here for more information.
Updated on November 19.
Check out the latest flyer on the 2021 Westrek (click on the Events link on the right). The phone contact and reservations number has changed and is updated.
Updated on November 13.
Franklin Dealers. Check out our new listing of Franklin Dealers on the 'About' page, or click here. This listing is for dealers as of 1926 and 1922. But we need your help! we don't have images for most of the dealerships, so we are asking members to send the webmaster any images that you have of these dealerships, either period photos, or current. With your help we can make this dealer inventory an interesting piece of our Franklin history.
---
Welcome New Club Members
---
Bradley Burns
Manlius, NY
----------
|
|
|
Joseph Ameer
Hampton, CT
----------
|
|
|
Josh Giangolini
Syracuse, NY
----------
|
|
|
Heritage Museums & Garden
Sandwich, MA
----------
|
|
|
Carl Craig and Kay Buckalew
E Grand Forks, MN
----------
|
|
|
Roddy and Laura Sergiades
Port Hope, Ontario, Canada
----------
|
|
|
Joseph and Marilyn Moroch
Colchester, CT
----------
|
|
|
Charles Nydegger
Centre Hall, PA
----------
|
|
|
Michael and Diane Ryan Ryan
Darien, CT
----------
|
|
|
Larry Icerman
Santa Fe, NM
----------
|
|
|
Steven and Amanda Cenname
Derwood, MD
----------
|
|
|
Graham Eidemiller
Scranton, PA
----------
|
|
|
Ray Hemmelgarn
Greenville , OH
----------
|
|
|
Daniel and Kelly Coffman
Mansfield, OH
----------
|
|
|
Matt McKenna
Dedham, MA
----------
|
|
|
Franklin Vintage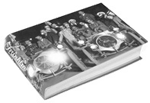 Franklin Vintage — An elegant photo book with text by Sinclair Powell. Buy the book.
Banner image: Bill Woodcock, Bill Fields, Tom Rassmussen, Wendell Eby, others.