Welcome to The H. H. Franklin Club, Inc.
​To our Franklin Family and all Franklin enthusiasts:
​ The Franklin Board of Directors hopes you and your family are healthy and safe during this unprecedented time in our country's history. In an effort to remain compliant with state and national guidelines and keep our Franklin Family safe, most Franklin Club Sanctioned Events have been cancelled or postponed this year.

There are many places for information about the COVID-19 virus, this can be confusing and frightening to follow at times.

For information about protecting yourself and slowing the spread of the Coronavirus, The H. H. Franklin Board has posted a link to the Centers for Disease Control and Prevention guidelines here.

​Hopefully we will be touring together very soon.
Aura Vincit
The H. H. Franklin Club, Inc. is a non-profit membership organization devoted to the preservation and exploration of the H. H. Franklin Manufacturing Company history and its effects on the history of the automobile.
The H.H. Franklin Manufacturing Company of Syracuse, NY built America's most successful air-cooled automobile, with its first innovative air-cooled motorcar in 1902 and continued production until 1934. Of the 150,000 Franklins built between 1902 and 1934, it's estimated that about 3,700 have survived.
Become a Member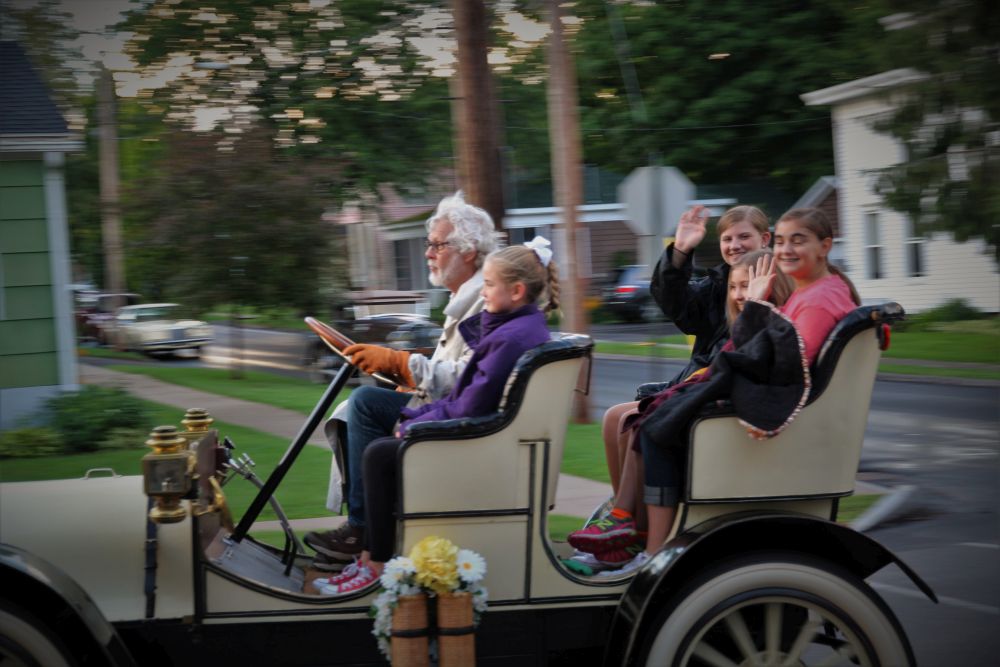 Join TODAY and enjoy the many benefits of belonging to our club. Tour with other Franklins at the Trek, the Westrek, the two Midwest Regional meets each year, and other club sponsored meets. The H.H. Franklin Club offers a variety of resources to repair, restore, and/or maintain your Franklin. Enjoy the comraderie of our members who all appreciate the Franklin marque and will share that enthusiasm with you. As a 501(c)3 educational club the H.H. Franklin club has a variety of technical and historical resources available for club members and the public. Club members receive the award winning club magazine 'The Air Cooled News' three times a year, the club newsletter 'The Franklin Service Station' four times a year, and the Franklin Registry of all members and Franklin cars around the world. As a member you will also receive access to our Members Only section on the web which includes:
So join us and help preserve the heritage of these fine cars and the historic air-cooled technology pioneered by the H.H. Franklin Company.
What's New on the Web and News
Do you have news or information (or corrections) for your Franklin Club website?
Click here to send mail to the webmaster at "Webmaster@Franklincar.org"
---
What's New on November 19?
Check out the latest flyer on the 2021 Westrek (click on the Events link on the right). The phone contact and reservations number has changed and is updated.
Updated on November 13.
Franklin Dealers. Check out our new listing of Franklin Dealers on the 'About' page, or click here. This listing is for dealers as of 1926 and 1922. But we need your help! we don't have images for most of the dealerships, so we are asking members to send the webmaster any images that you have of these dealerships, either period photos, or current. With your help we can make this dealer inventory an interesting piece of our Franklin history.
Updated on October 14.
It is with great sadness that we note the passing September 14 of Elizabeth "Beth" Wyle, 47. She did not know a time when there was not a Franklin and Franklin people in her life. She grew up attending the Trek, numerous other Franklin events, and built long term relationships with all who knew her. Beth will be missed in the Franklin Family.

Barb and Ed Wyle
---


Check out a member's new restoration business.
Click here for more information.

Updated on October 6.
Help a member looking for valves for a 1929 135. Click here for more information.
Updated on September 14.
Updated on the Members Only page, the Air Cooled News/Franklin Service Station Index has been updated through ACN #199 and FSS #165. Click here to view directly.
Updated on September 10.
Photos from the Air Cooled Gathering last month. Go to the Pictures page, or click here.
Updated on August 24.



Now available in the 'Members Only' section, magneto manuals for early cars. Click here for more information.
Updated on August 18

We sadly note that Anna Hagberg, 88, has passed away on August 16 after a long illness. Her husband was the late Kenneth Hagberg. Funeral arrangements are incomplete at this time.
Updated on July 29.

Sales literature from the Franklin Club library for Club members: Selected sales brochures and flyers are now available for viewing. Go to the Members tab or click here.





---
Welcome New Club Members
---
Luke and Melissa Chapel
Dallas , TX
----------
|
|
|
Kevin Yost
Rush , NY
----------
|
|
|
Matthew Coltrain
Middleburgh, NY
----------
|
|
|
Ron Anderson
Damascus, OR
----------
|
|
|
Cal and Fleda Koehler
Las Vegas, NV
----------
|
|
|
Herbert III and Diane Plott
Lexington, SC
----------
|
|
|
Francis Kucinskis
Garciems, Carnikava, Latvia
----------
|
|
|
John Welch
Eugene, OR
----------
|
|
|
Judy Pangman
Carlisle, NY
----------
|
|
|
Franklin Vintage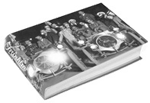 Franklin Vintage — An elegant photo book with text by Sinclair Powell. Buy the book.
Banner image: Based on a period Franklin Company ad with thanks to Jeryl Schriver and Walt Godsen