1998 Trek
Cazenovia, New York
Photos by Dick Gaskill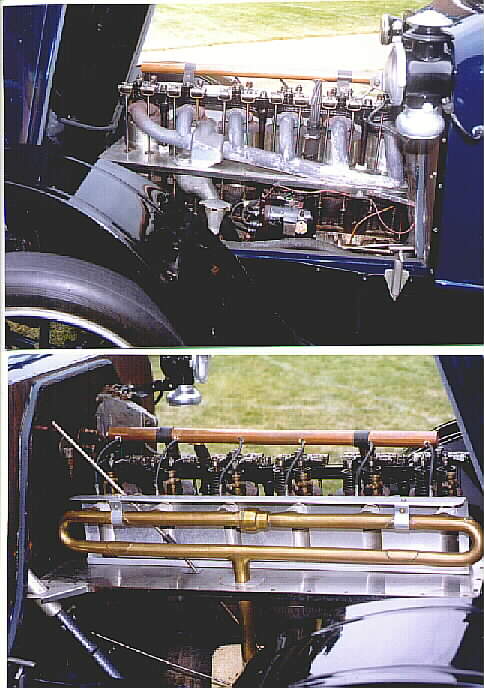 Tim Coyle's 1913 Series 3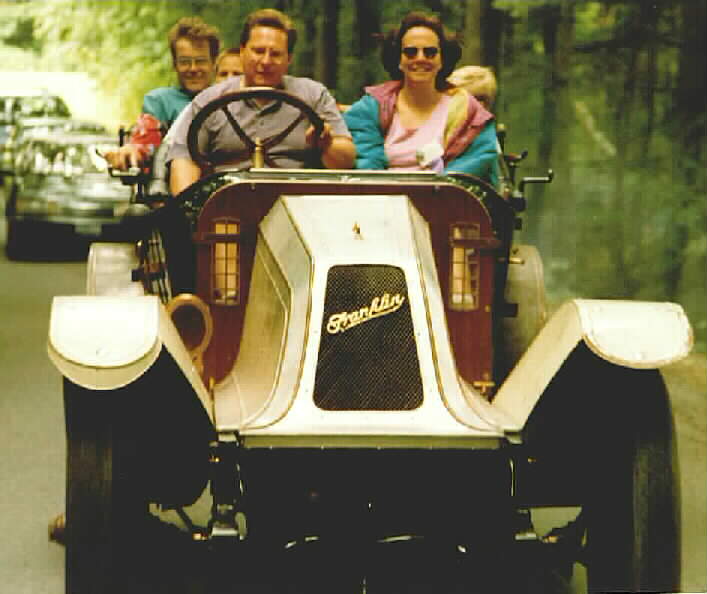 John Rendemonti's 1911 D Touring in 1997 above and below 1998 Restored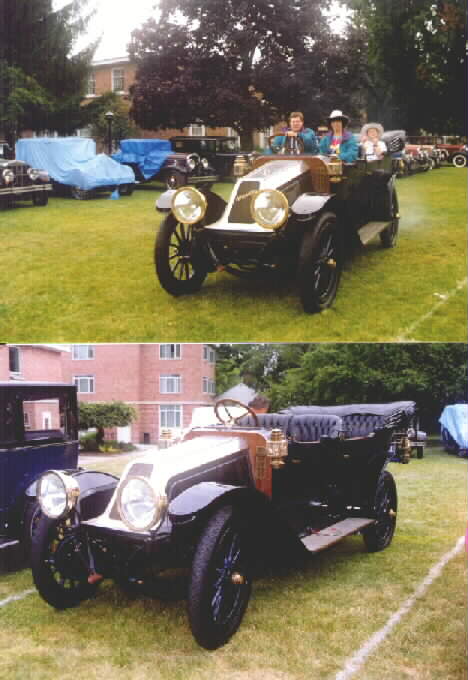 John Rendemonti's 1911 D Touring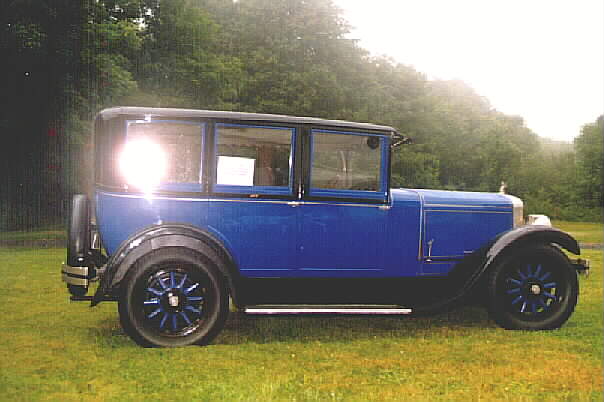 1928 Series 12 A sedan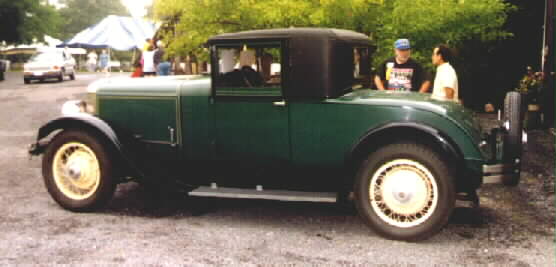 Leonard Aquilino's 1928 12A Standard Coupe WBC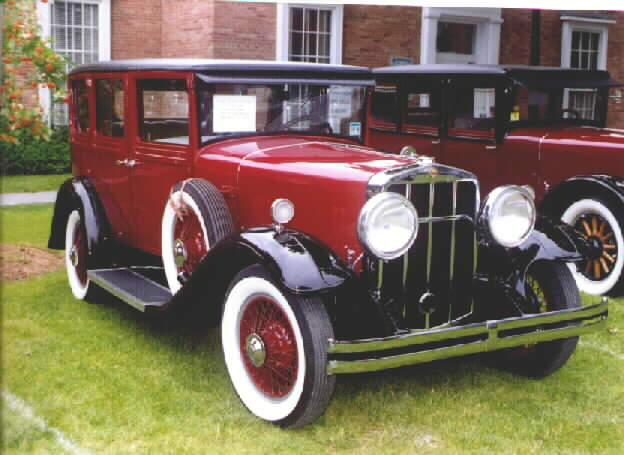 1929 Series 130 sedan owned by the Watson's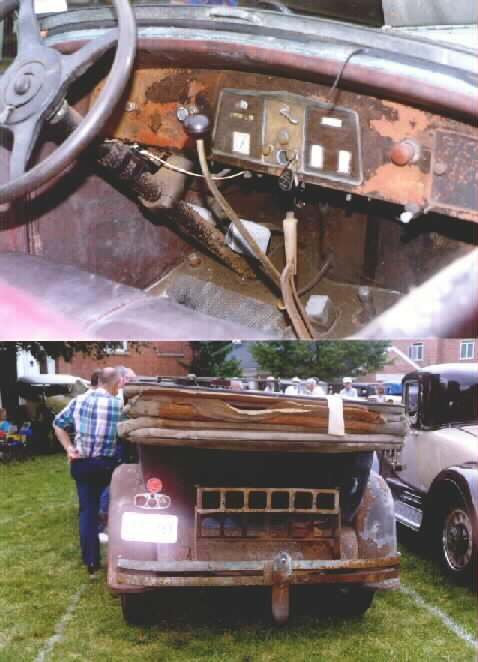 George Staley found another unrestored Franklin 1929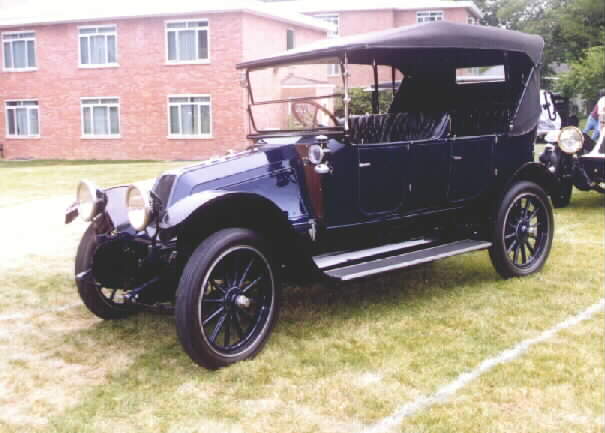 Tim Coyle's 1913 Series 3 Touring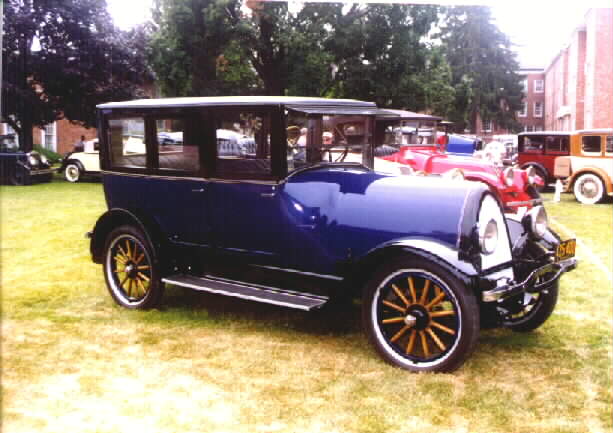 Sandy Bennett's 1923 Series 10B (Mayor of Baldwin, PA)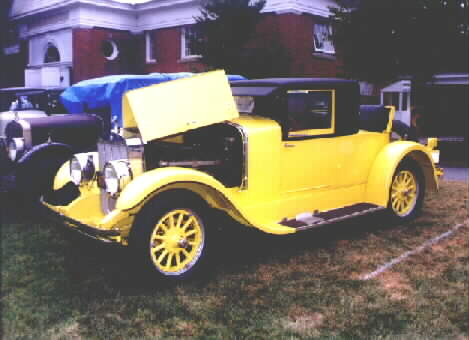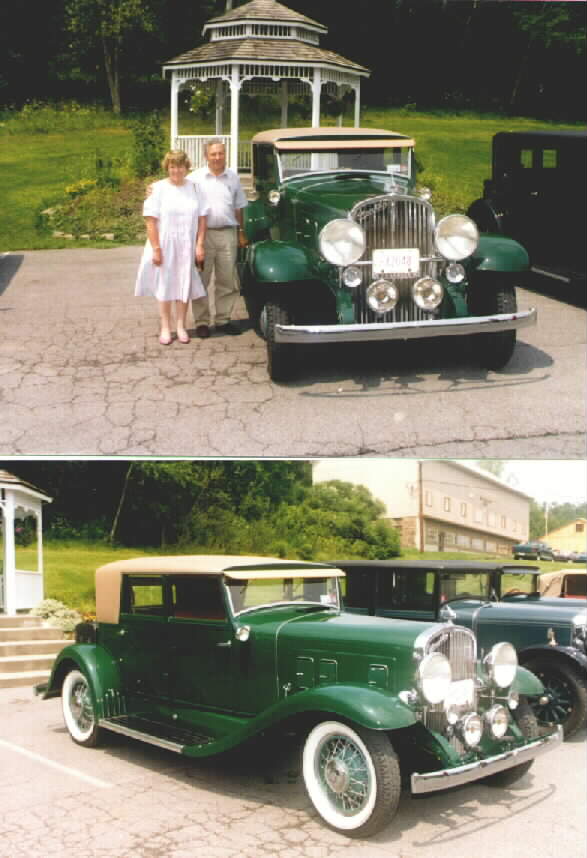 The Nipper's 1931 Series 153 Speedster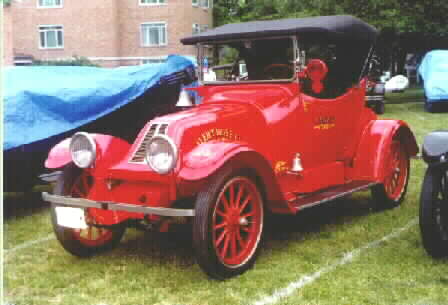 George Staley's Fire Chiefs Franklin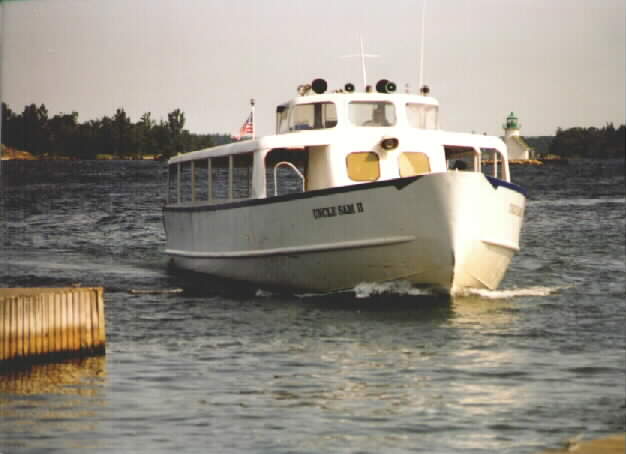 The boat we took to Heart Island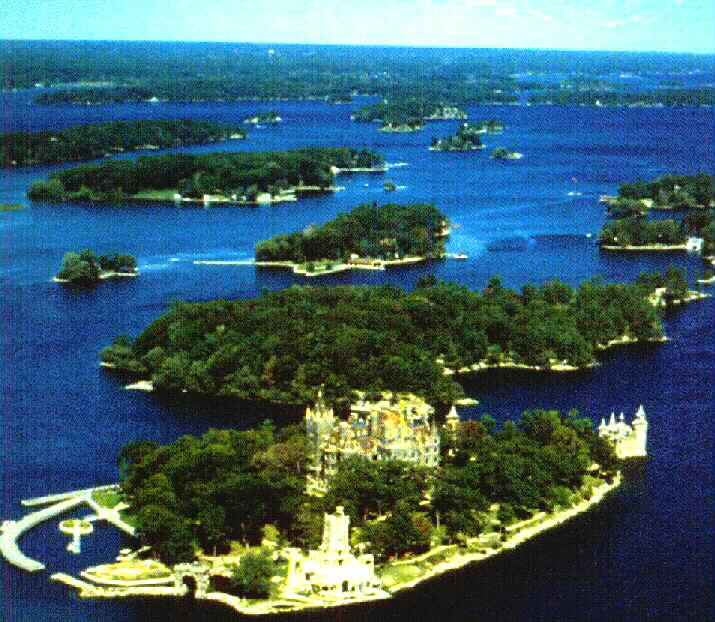 Heart Island tour at this years Trek
The Watson always fit in (the style their cloths) on all our tours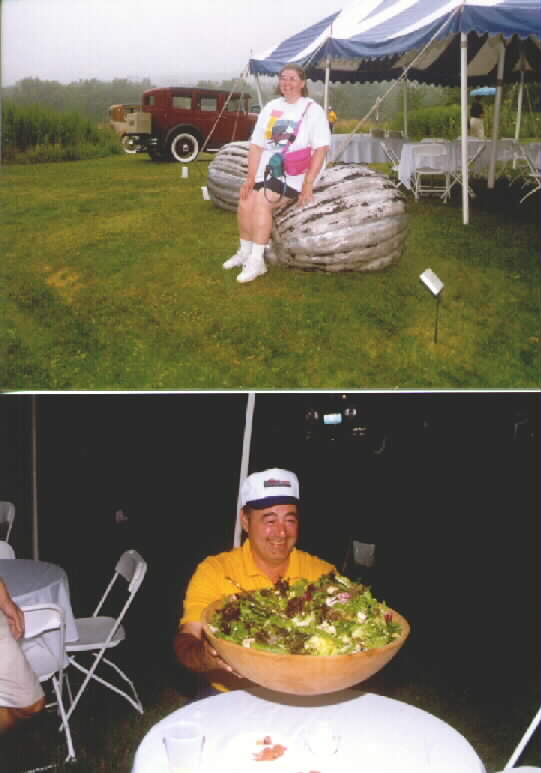 Some people can always find the right place to be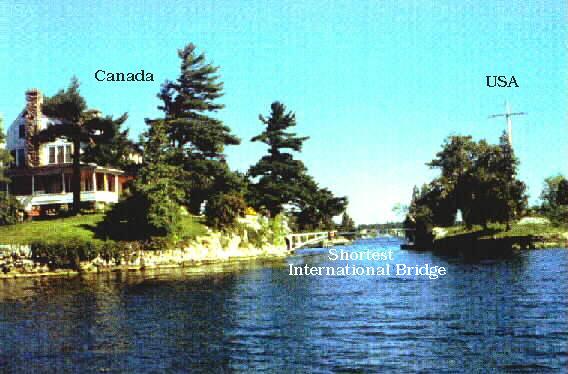 The shortest International Brigde at the 1000 Islands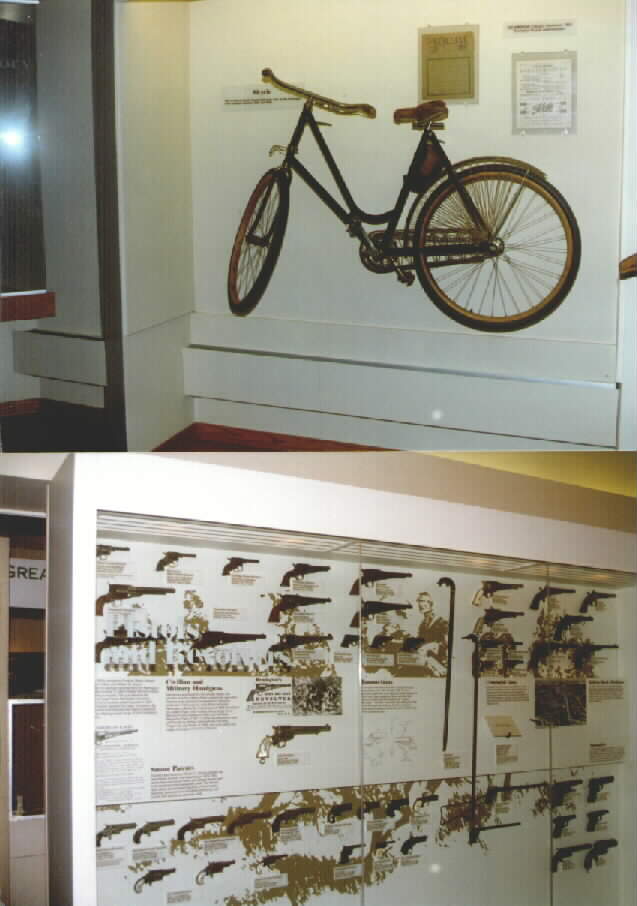 Some of the places we toured at the 1998 Trek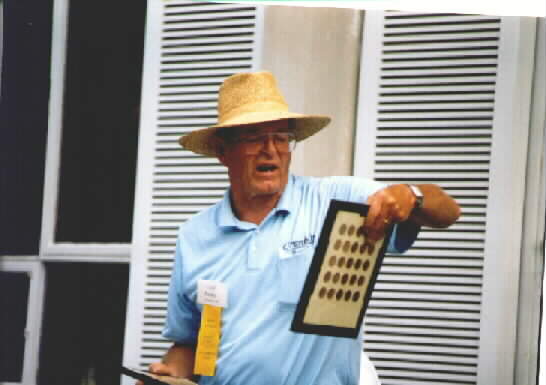 Carl Barker this years auctioneer finds some one to give him money for this great master piece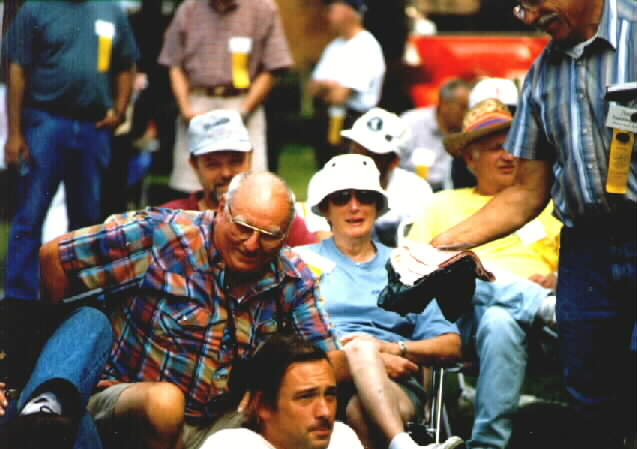 Look who Carl found to buy the master piece - Dick Mc Knight who is trying to get his money
It looks like Carl Barker is trying to get Conrar, John and others to bid on what, looks like his lunch
Looking at the Caz campus from the plating of some Franklins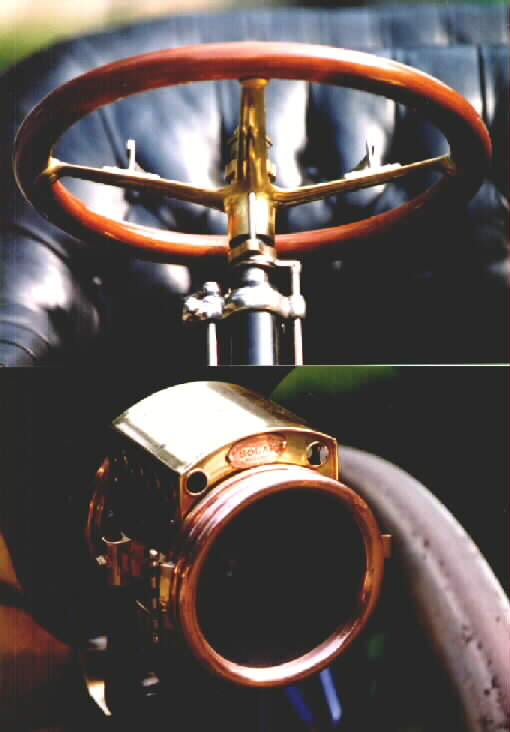 Pictures of some of the early Franklin items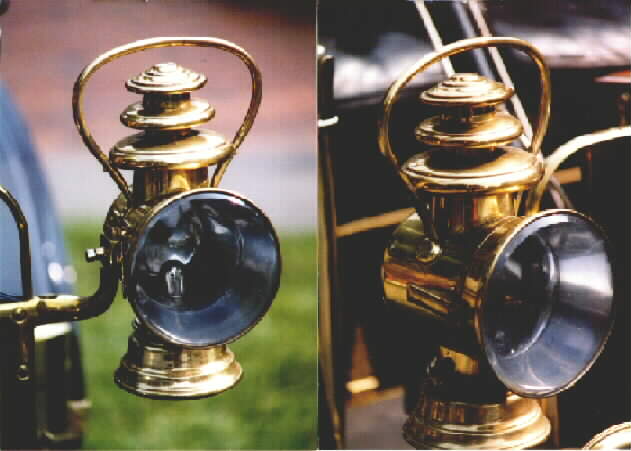 Lights on early Franklins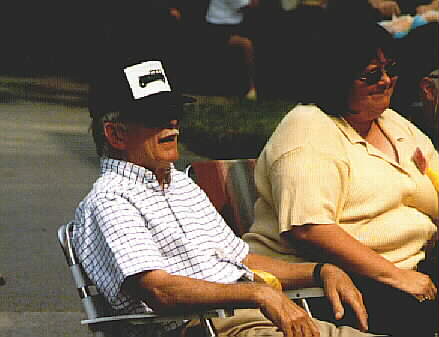 David Merrill watching the auction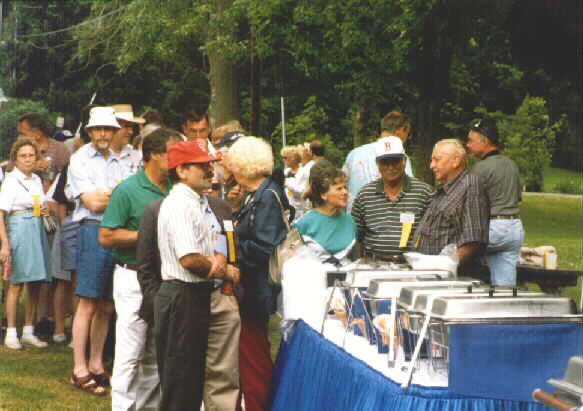 Why do Franklin members come to the Trek, to drive their Franklins to eat.........
Franklin Olympic games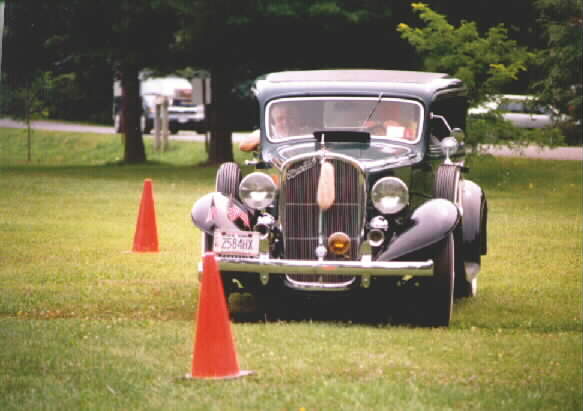 More of the Franklin Olympic games, but with Al Kantner's 1933 Series 18B Olympic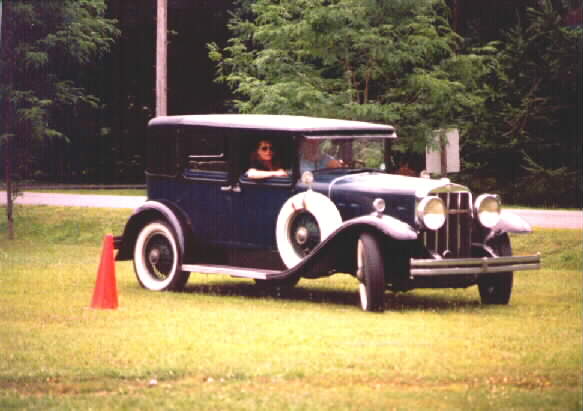 Another Franklin at the 1998 Olympics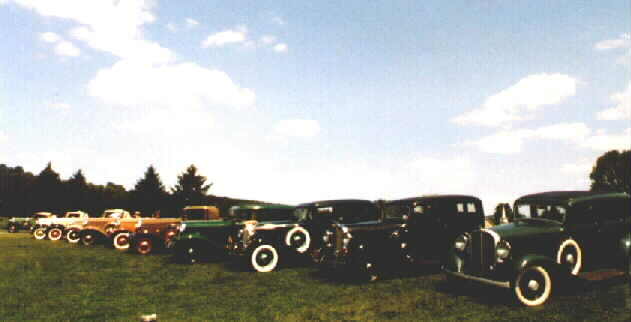 Look at this line up of 8 Franklin Olympics
A very rare view of 8 Franklin Olympics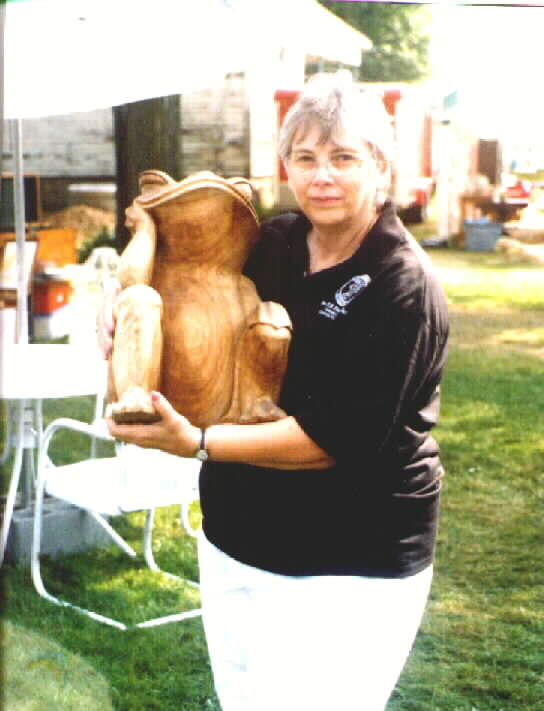 Some people will buy anything at a swap meet, Peg Gaskill with her Frog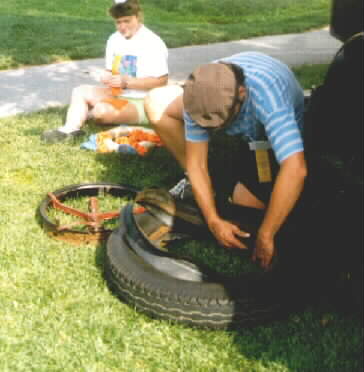 Franklins never have flat tires or do they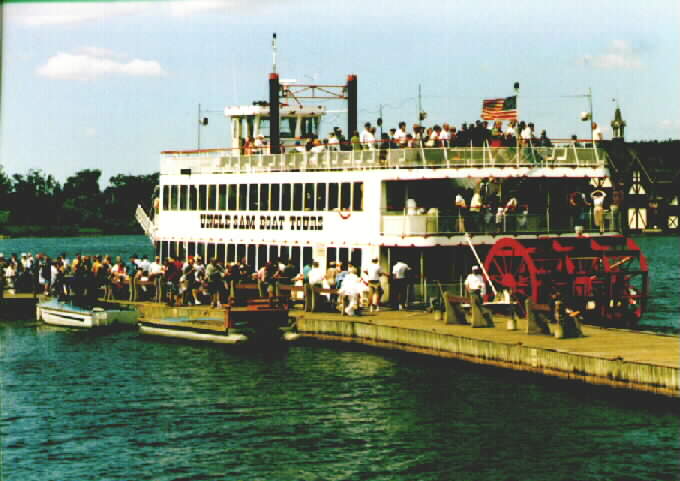 The boat we had lunch on and toured the other Islands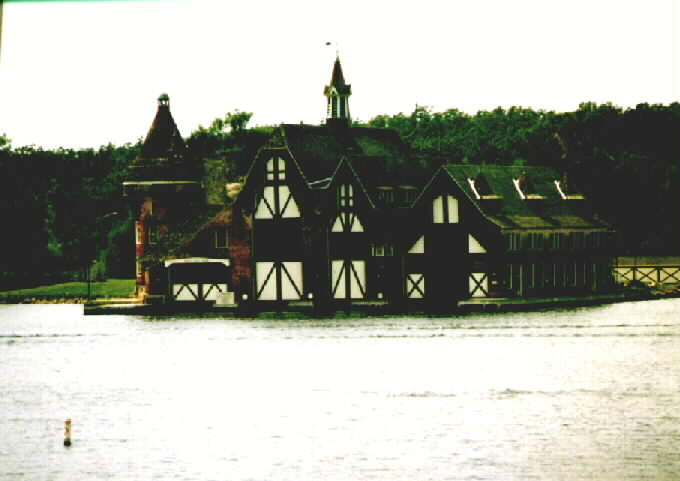 Boat house for Heart Island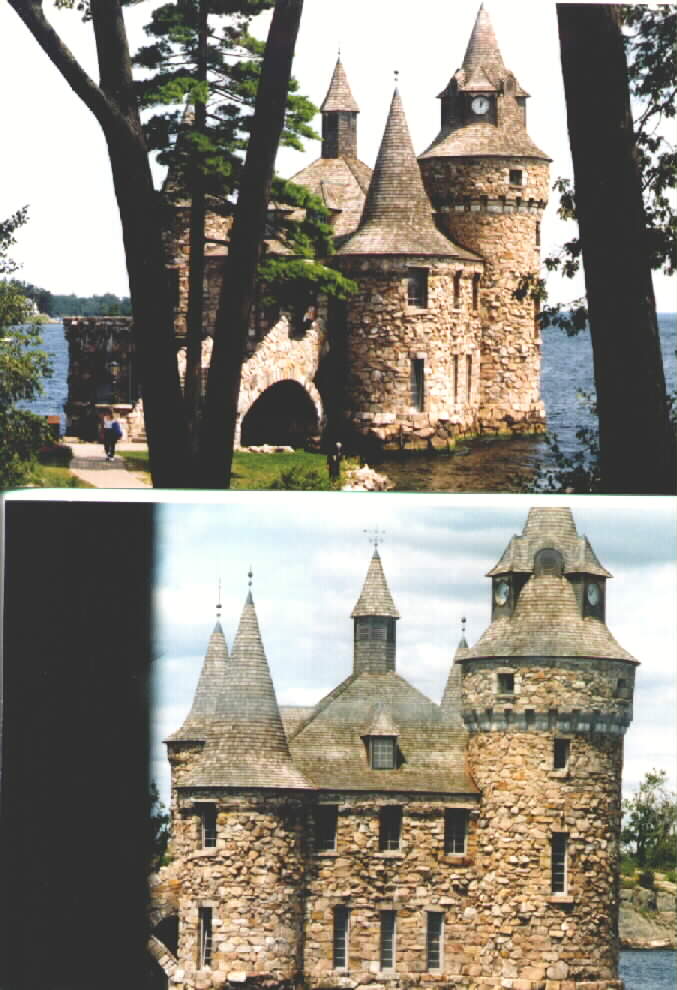 Some of the buildings on Heart Island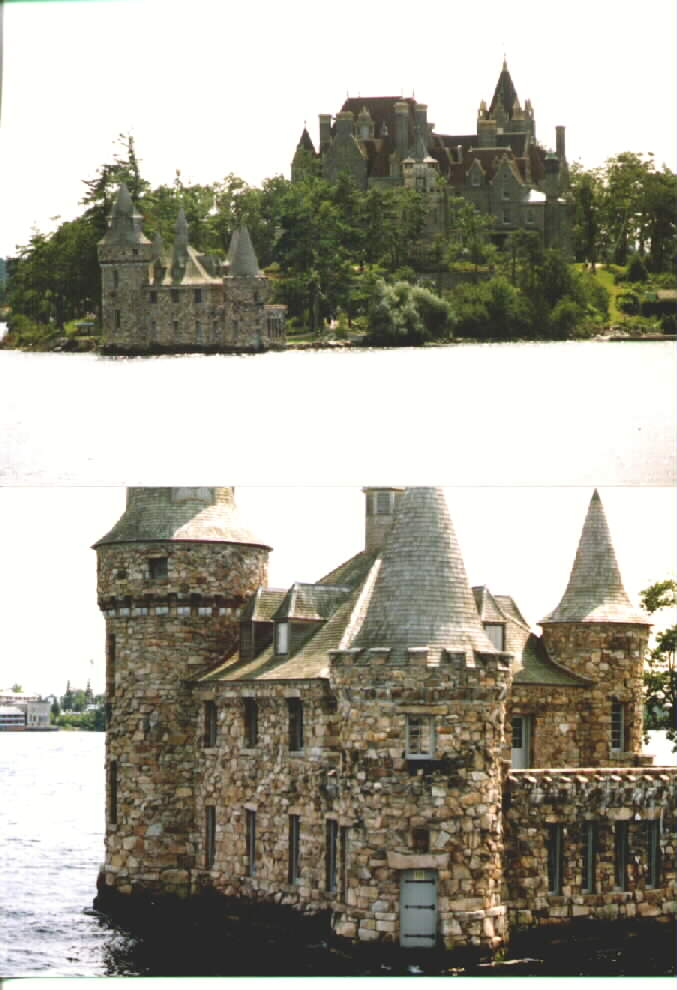 Heart Island and buildings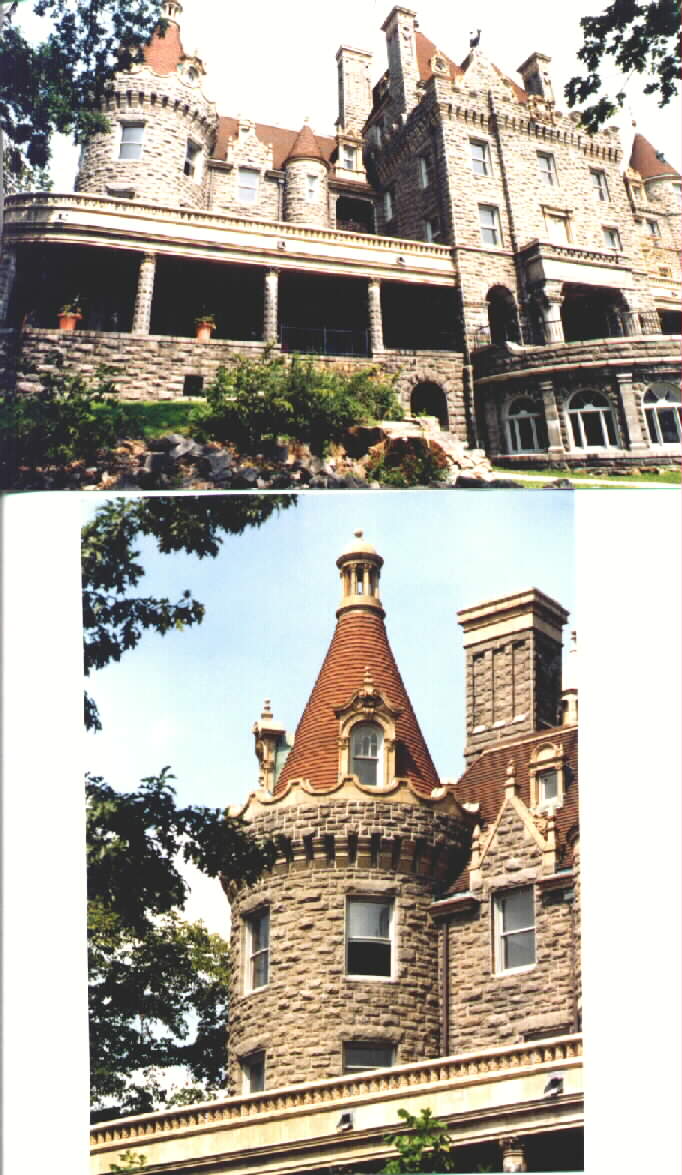 The house on Heart Island
Below are Franklin members enjoying to boat tour
Above, one of the many homes on the Islands
Some of the other wonderful homes on many of the Islands
Dot Christiansen watching over the Holsman Surrey so the Franklins don't run it over
What it must have been like in the 20's and 30's driving down a country road but with only Franklins on the road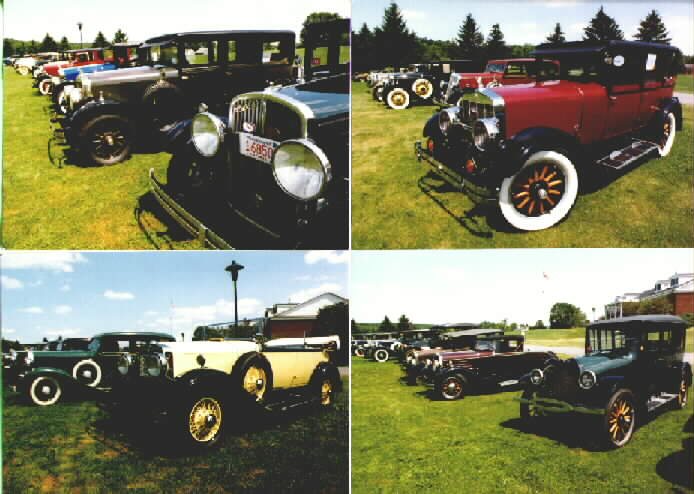 Some of the many Franklins at the 1998 Trek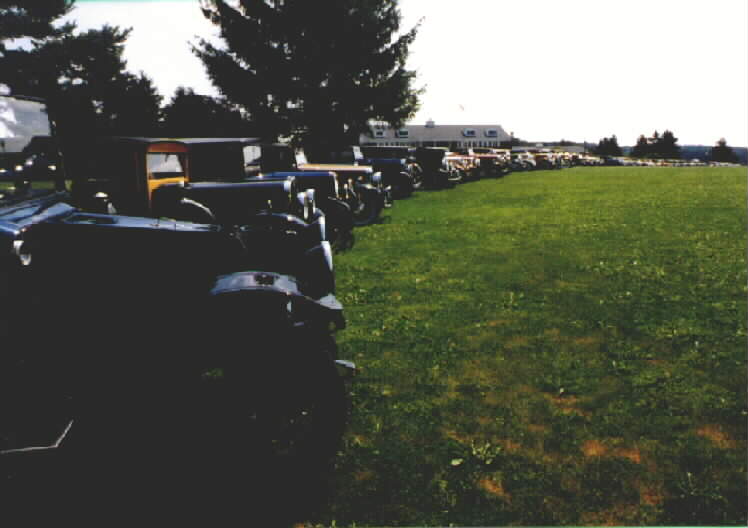 These are all Franklins in this line, as far as you can see.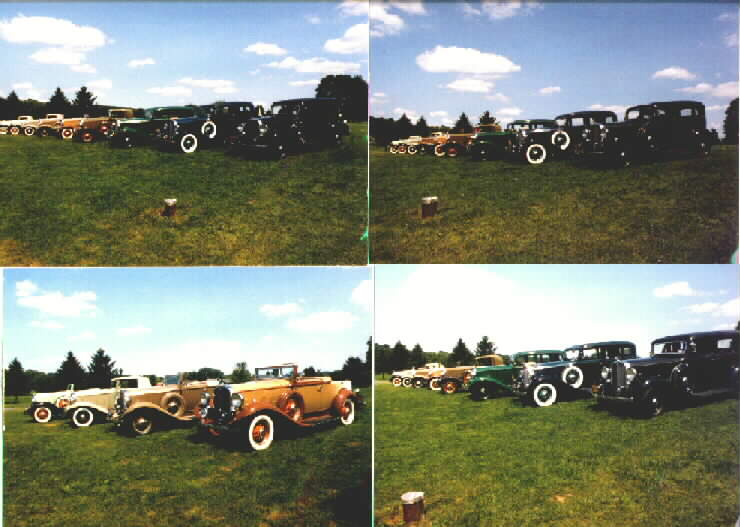 Franklin Olympics, 4 convertibles, 1 coupe and 3 sedans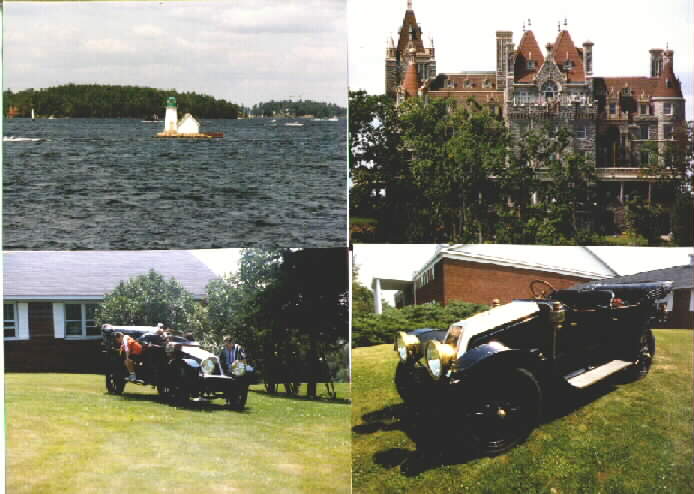 Top right is Heart Island's big house that the Franklin members toured, bottom left and right is
John Rendemonti's 1911 D Touring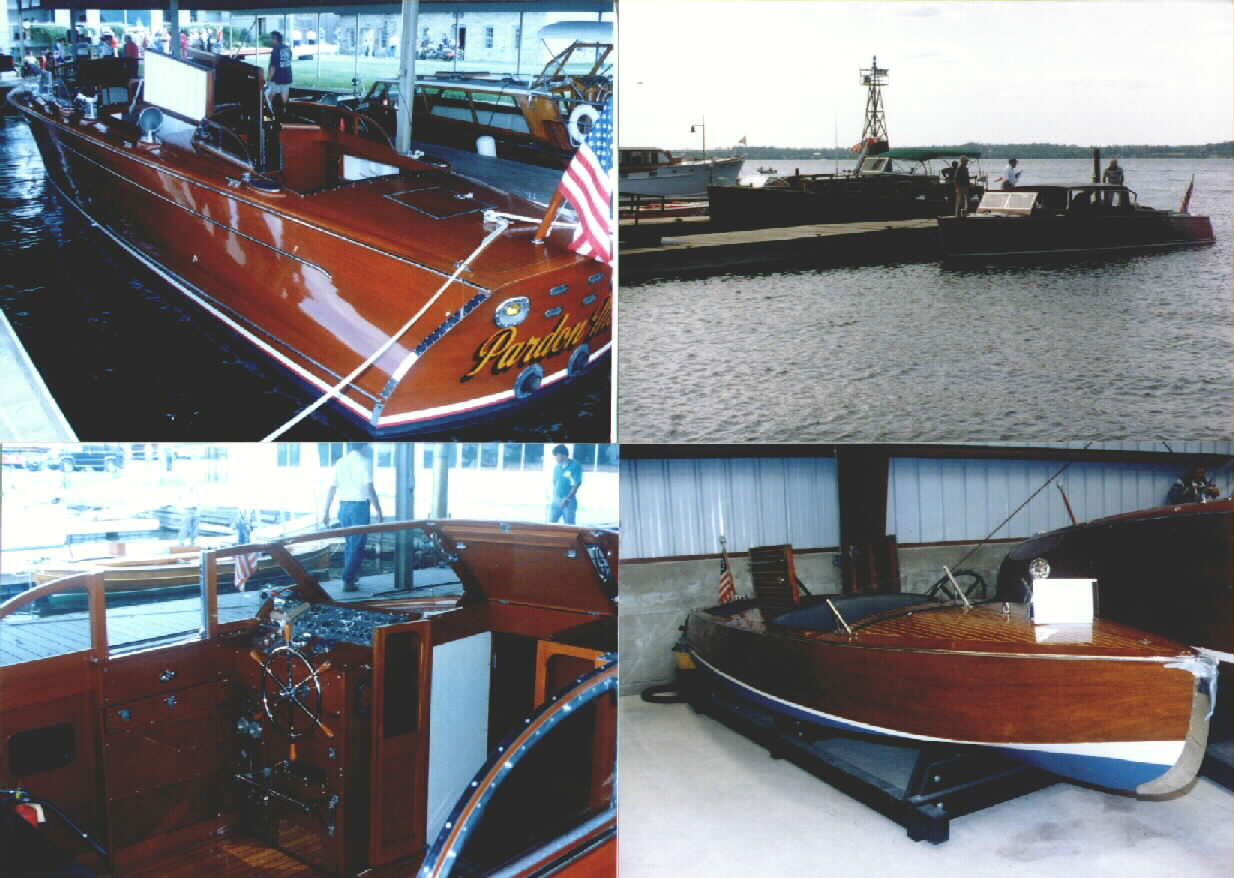 After the 1000 Island tour we stopped at the boat Museum, these are just a few of the 100's of boats and motors they had on display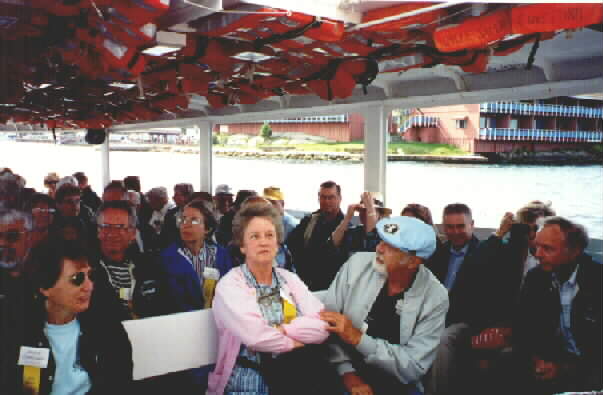 It looks like Garnet Hantak is not too happy about the boat ride. Even Marlene Zimmerman had to move over the give Garnet room just in case she started to turn green. Garnet did make it with out getting sick.
We want to thank Dick Gaskill for all the pictures he sent to your WebMaster of the 1998 Franklin Trek. If you don't know Dick, he has been the the photographer for Michigan Band for years. He also takes all the pictures at the Rose Bowl each year (they play there) After years on looking for his Grandmas 1929 Franklin, Dick found it and the Franklin is now home again with the Gaskills. Again, I would like to take my Franklin hat off to Dick for all his help, thanks.....