Franklin that was in Alaska
by Glenn Churches
The Franklin was purchased from a Skagway resident for $50 in 1943. My army buddy,
Jim McDaniel, and I co-owned it at first, but he was shortly re-assigned and sold
his half to me for $25. I operated it almost everyday from 1943 until I was re-assigned
to Adak in 1945, and reluctantly had to leave it behind. I turned it over to Fred
Erickson, employed by the Broadway Theater, a good friend. I don't know what he finally
did with it or where it is now.
The Franklin was very powerful and could go faster than I ever wanted to. It was a very
comfortably riding car....one could hardly feel the road bumps. Notice those elegant
springs. Also, the high wheels and axels were a definite advantage driving in the snow.
And, of course, it had a convertible top!
The only numbers I have, associated with the Franklin, are the Alaska license plates
seen in the pictures. I obtained the license in 1943 and renewed it, via mail to Juneau, in 1944-5.
The Franklin ran perfectly all the time I had it. I fueled it from 50 gallon gasoline
and oil barrels. I don't know what kind of mileage it got. I had some army help with lube jobs.
As you can see by the photographs it was one of the most popular vehicles in Skagway.
Everybody loved the Franklin.....many many people, civilian and US Army, and our outfit's
two pet dogs, Panda and Skipper rode in it with me.
A few months after WW2, Fred sent me a heart breaking picture of the Franklin, parked on a
side street behind the theater and abandoned to the elements. I have always hoped that
someone came to it's rescue.


F1919 Franklin Skagway, Alaska. Glenn Churches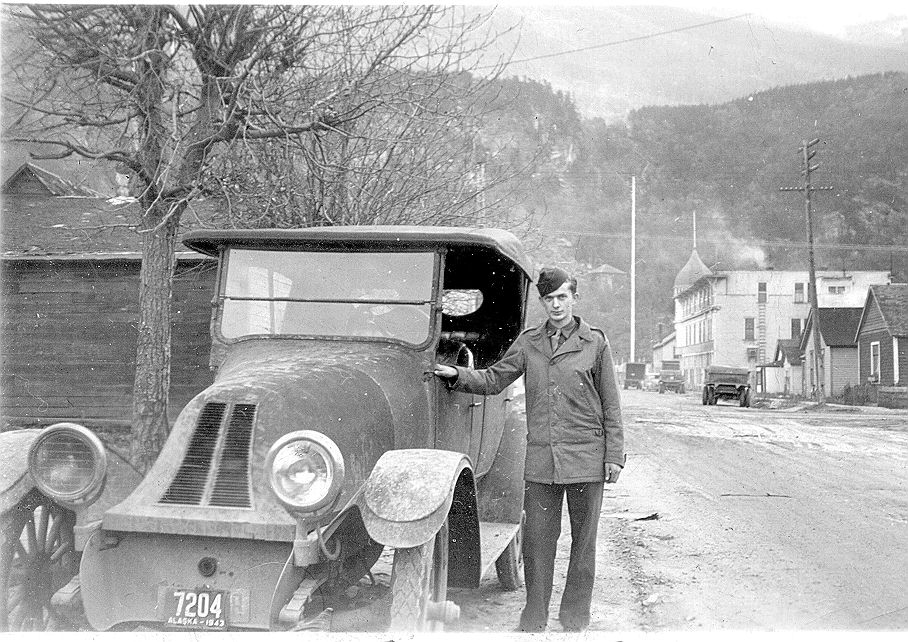 1919 Franklin Skagway, Alaska Glenn Churches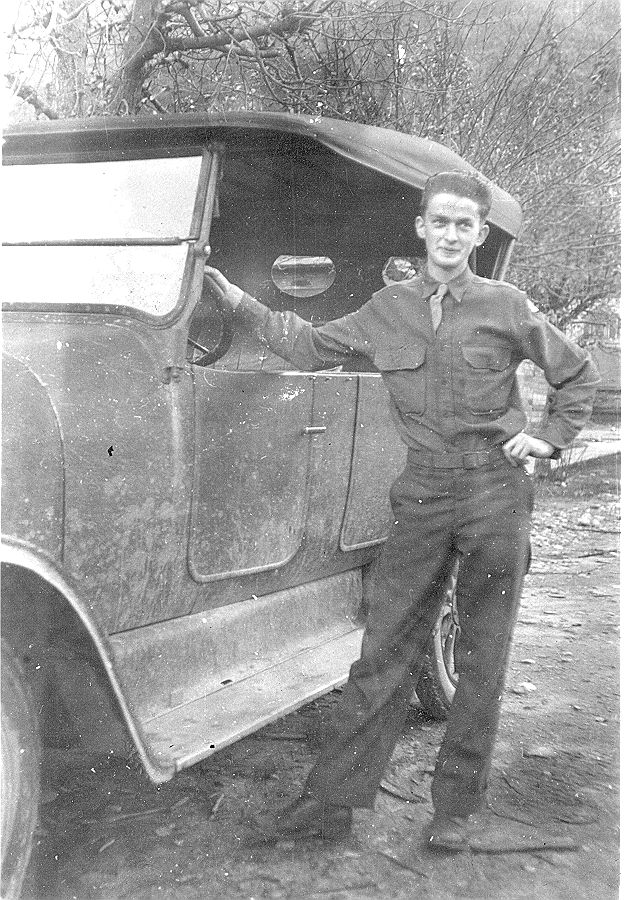 1919 Franklin Skagway, Alaska Glenn Churches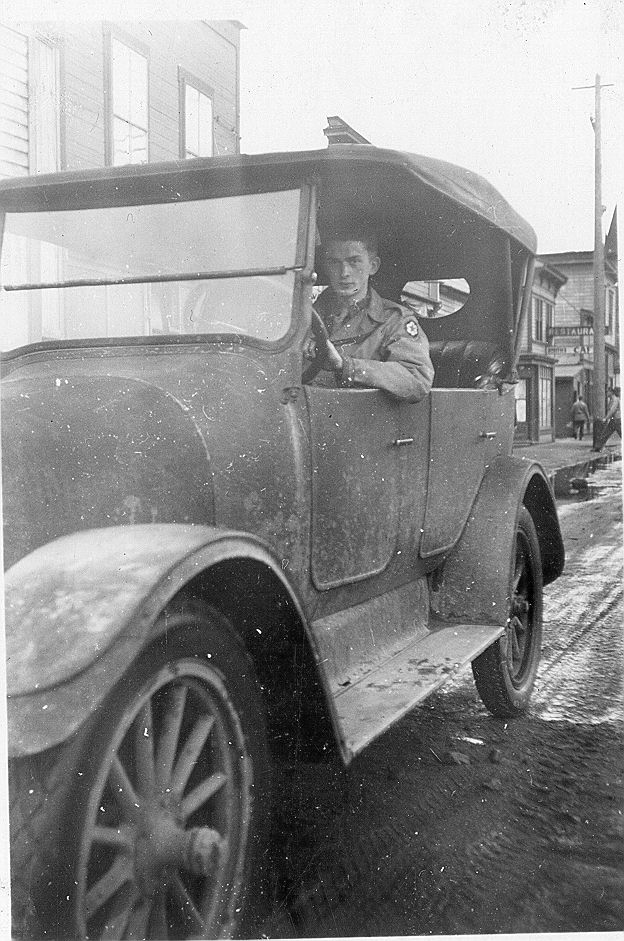 All cars need some repairers from time to time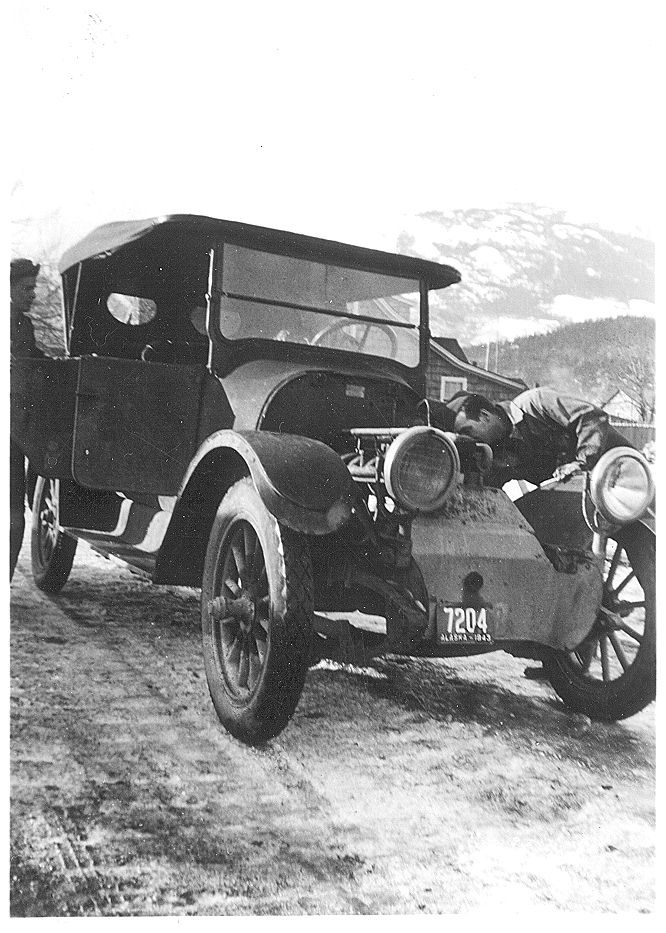 Beautiful Alaska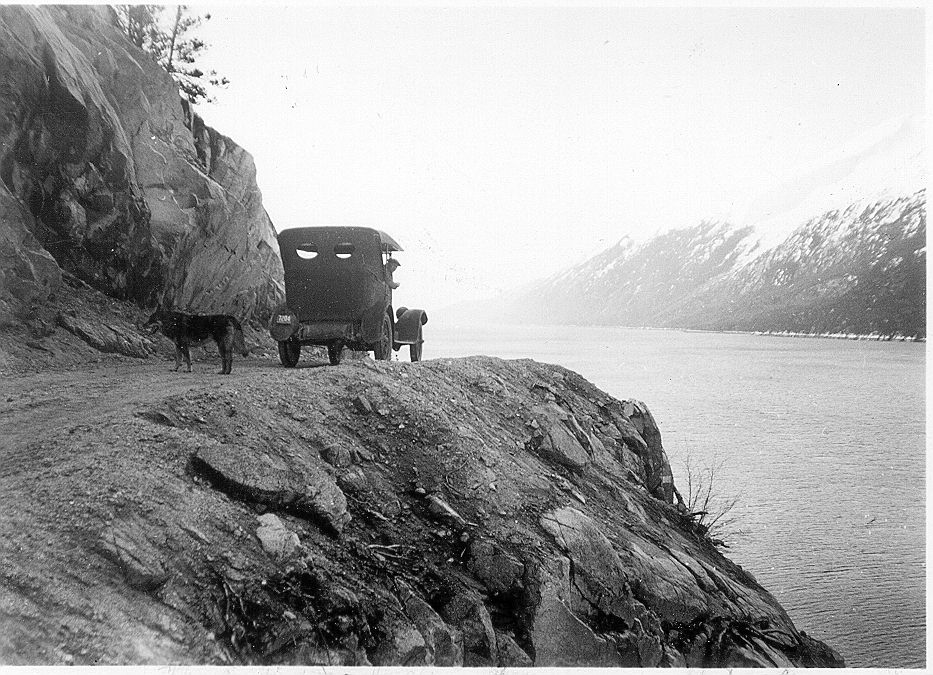 Taken pictures of the person taking pictures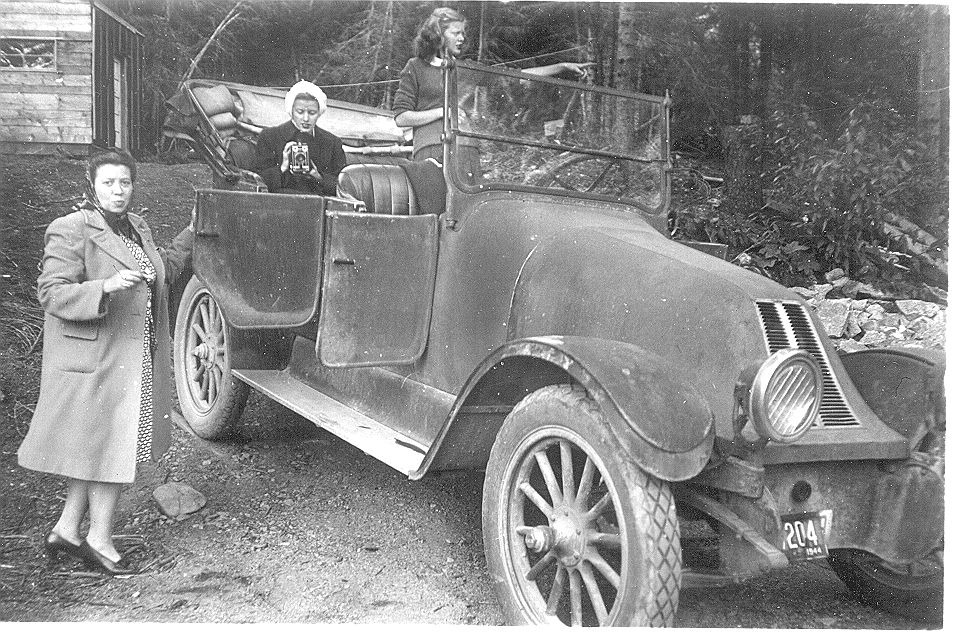 Glenn driving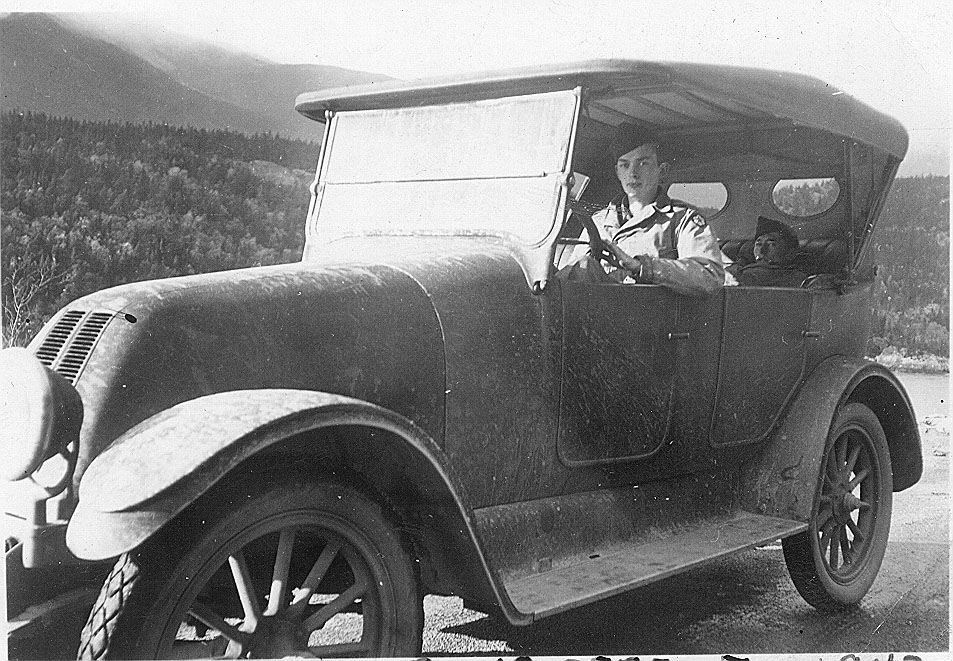 This 1944 picture was taken at the Alaska Communication System [ACS] radio transmitter station installation in the hills above Skagway.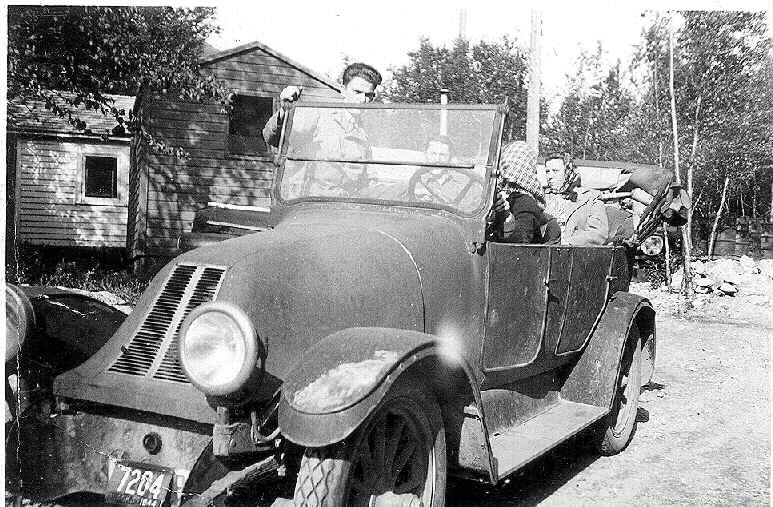 Skagway the Franklin and the Man of the ACS House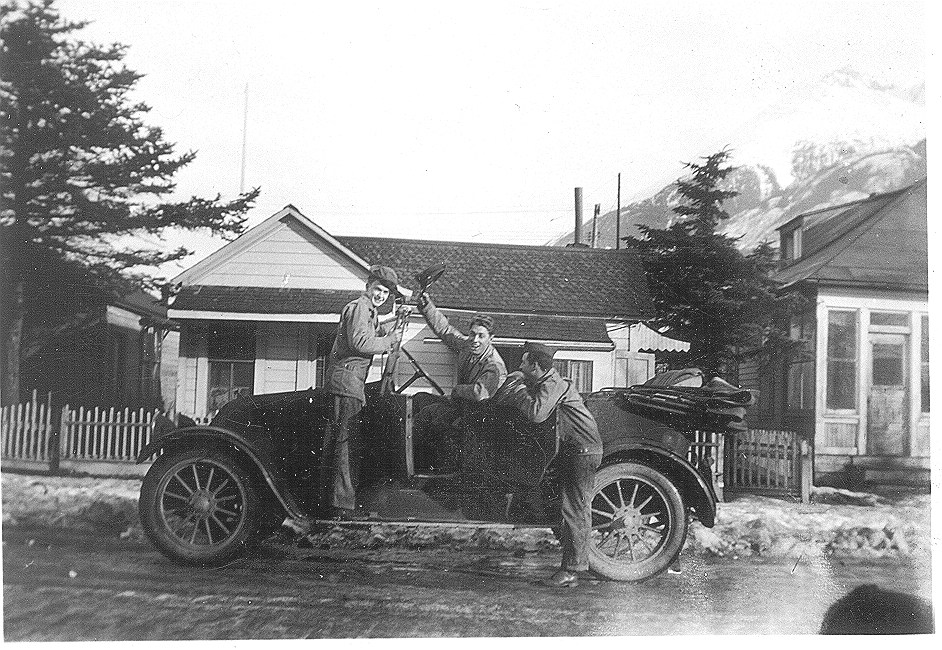 Skagway the Franklin and ACS guys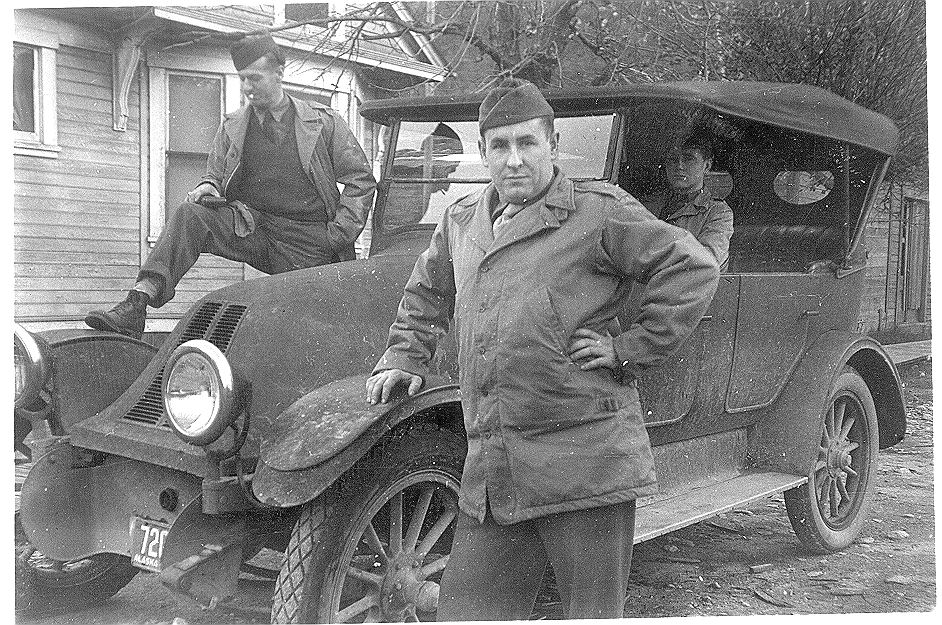 Skagway the Franklin WW2, 5ACS, 2 wivies and 1 heir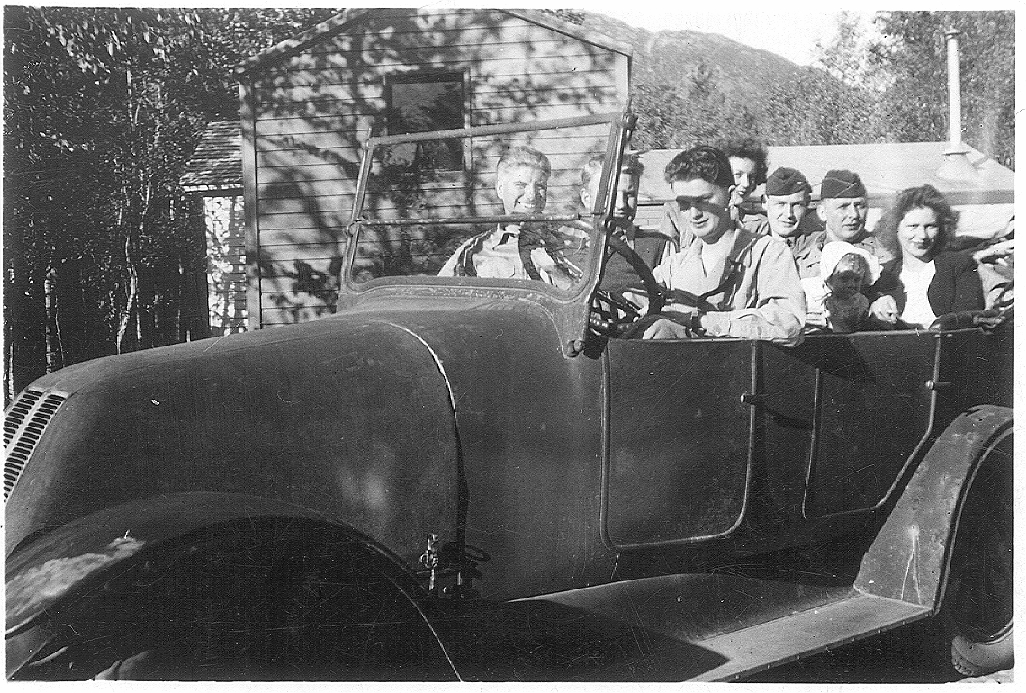 Skagway Dyea Road 1944 WW2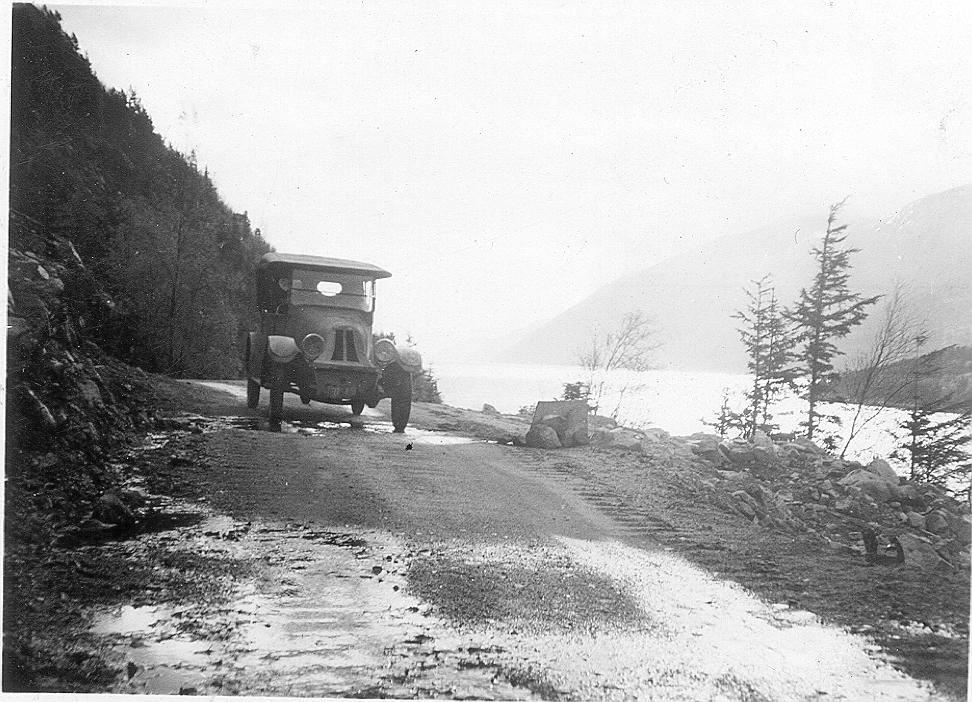 Skagway WW2, Stopped at the Railroad Tracks, (Glenn the owner driving)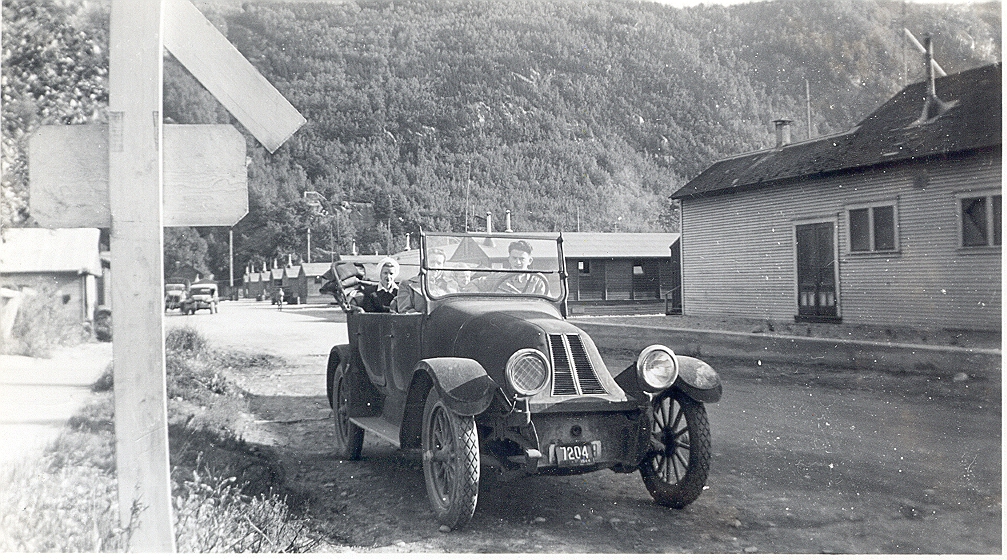 Skagway the Franklin WW2, the wonderful Franklin caught in the snow.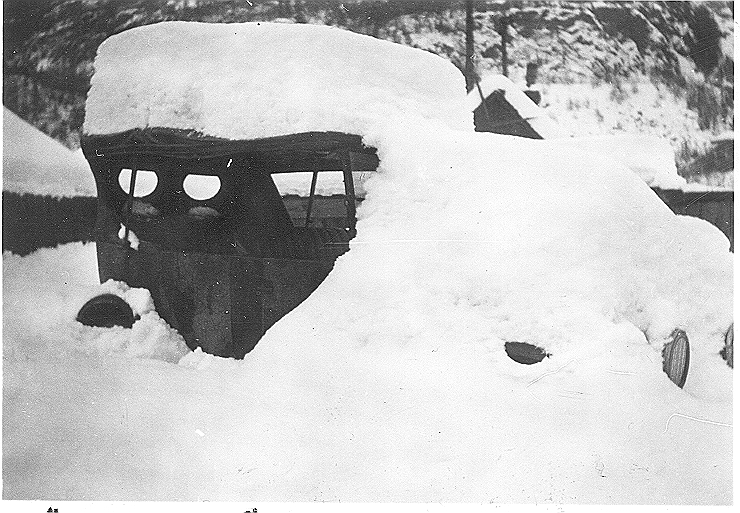 The last time I ever saw Old Faithful sometime in 1945 behind the Broadway Theater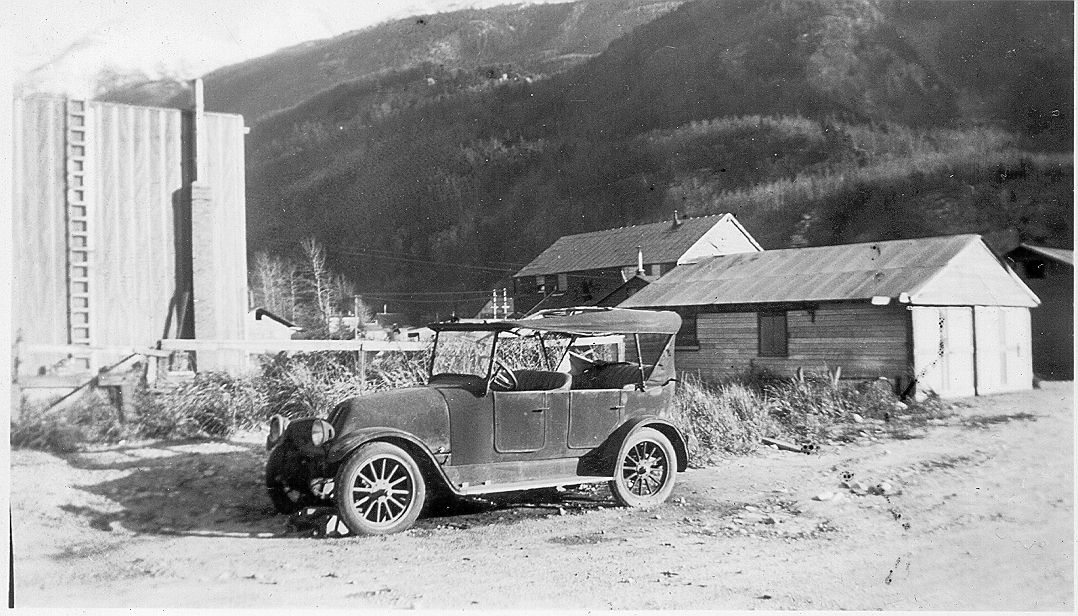 Back to Pictures