News of the Club
Member Update
August 17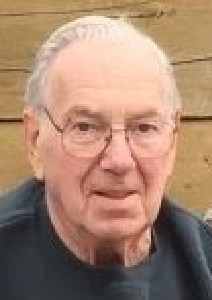 We sadly note the passing of Glenn B. Snyder, 84, of Nazareth, PA, who passed away peacefully on Saturday, August 13, 2022, at Kirkland Village of Bethlehem.

He was the loving husband of Nancy D. (Quier) Snyder for 62 wonderful years. Glenn was born on June 13, 1938, in Bethlehem. Glenn was the owner and operator of Snyders Wood Craft Shop of Nazareth. He was a true wood Craftsman! He made MANY antique automobile steering wheels for ALL types of vehicles for people across the country AND around the world. He was a pioneer in manufacturing and bending wood antique auto parts, all made with his own 2 hands and simple machinery! If it could be built, he would figure out a way to do it. Glenn also worked in maintenance at Bethlehem Steel for over 30 years.

He loved driving around in his 1929 Franklin antique car and admiring all that this Earth has to offer as well as going to Macungie, Hershey and Carlisle antique car shows. And no matter how busy he was, he would help anyone who asked and try to instill some knowledge and wisdom with anyone who would listen.

He was a member of St. Johns Evangelical Lutheran Church of Nazareth. Family and friends of Glenn are invited to a visitation on Saturday, August 20, 2022, from 9:00-11:00 AM at the Joseph F. Reichel Funeral Home Inc., 220 Washington Park, Nazareth, PA 18064. Followed by a Prayer Service at 11:00 AM at the funeral home. Burial will be held at United Methodist Cemetery of Bushkill Twp. In lieu of flowers, donations may be made in Glenns memory to the HH Franklin Club Inc (his 1929 Franklin seven passenger sedan was his baby) and mail to C/O Mark Chaplin-Treasurer at 50 Barrington St., Rochester, NY 14607.
August 10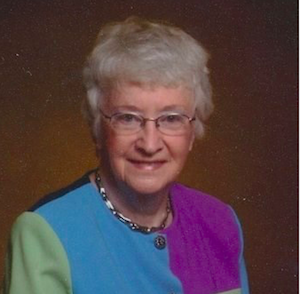 We sadly note the passing of Lynda Johnson, wife of Charles "Chuck" Johnson, long time member and past club president.
Click here to view Lynda's Obituary. A memorial service will be held at 11 a.m. on Saturday, September 10, 2022, at Brandermill Woods Retirement Center, 2100 Brandermill Pkwy, Midlothian, VA 23112.
February 23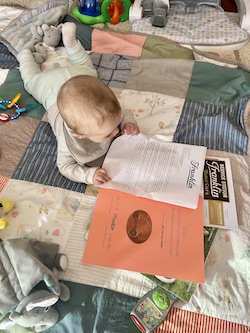 This is Quinn Best, six month old grandson of Debbie and Bob Cornman, looking over his Franklin Club membership welcome package. He has not yet gone Franklin shopping in grandpa's garage; however, that time may come quickly. He seems to be interested in open cars and likes red cars with whitewalls. Quinn is looking forward to attending his first Trek with grandpa.
February 18
Member News: Dave Phillips had successful triple bypass on the 16th. He'd love to hear from the membership. If you'd like to send him a card or note, you can get his address from the club roster, or his email from the "Members Only" section of the website.
---
February 18


Click here to see Jim Eby turn a 23 second 1/4 mile in his 1925 Series 11A Hot Rod Coupe.